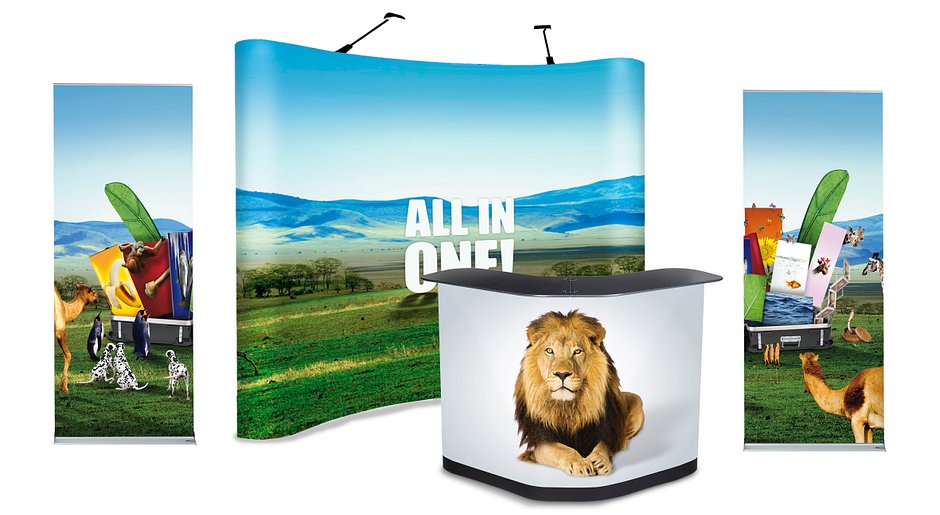 Mark International is specialized in a wide range of commercial printing services. Our usage of latest technologies and printing techniques puts us in the driver seat of delivering high quality printed outputs. We offer customized digital printing solutions to our clients depending on their needs and requirements. Some of our popular offerings include indoor and outdoor Branding, Banners, Backlit printing, Foam boards, Forex boards, Acrylic indoor signage and Fabric printing to name few of them. Our highly experienced and skilled installation team ensures that, all the above offerings are delivered with the finest finishing touch.
All our products are of high quality and made according to the standard and quality keeping the strong requirements of our clients and market needs. Yet our products are available for quite affordable prices, which account for our products' popularity, and the customer satisfaction. Contact us to get a quote, or to know more details about a product.
Our services include:
Calendars

Newsletters

Catalogues Pads

Business Cards

Letterheads

Brochures

Leaflets

Invoices

Postcards

Posters

Prospectus

Corporate Stationary

Reports

Binders

Booklets

Directories

Notebooks
PRINTING & SOLUTION SERVICES
Our services include:
All types of Branding solutions

Danglers

Points of Purchase

Signages

Banners

Stickers

Backlit printing
Mark International offers professional screen printing services in Qatar for low prices. We offer the full range of screen printing services right from the design, pre-printing procedures, printing, and finally to the dispatching of the printed items to our customers.
At Mark International, we like to experiment with new designs and printing options, and keep an eye on the recent developments in the industry. We also use modern sophisticated production techniques to increase output and efficiency and this has made us unrivalled experts in the printing industry.
Call us today itself to get a quote.
Our services include:
Promotional badges

Promotional USB Drives

Plastic cards

Printing on pens

Printing on mugs

Dairies

Premium gifts
Mark International delivers a number of branding and display services including the printing of pop-up and roll-up displays. These are very easy-to-use display products which can be configured quite easily. Pop-ups are used where there is a need for a large display to gain attraction or to create a particular impact.
Mark International pop-ups are of a great choice, since they can be transported quite easily and can be set up with minimum arrangements. Roll-ups are less in size compared to pop-ups, and can be installed very easily.
Our roll ups are quite compact, have less weight, and can be easily carried around for a quick installation. Roll-ups have become quite a sensational and strong branding tool.
Our services include:
Web Designing
Invitations

Logo Creation

Graphic Design

Greeting Cards

Mark International is an outstanding printing company in Qatar who offers a host of printing services including commercial printing, design and manufacture of corporate printed gifts, shopping bags, stationery items, folders, organizers, etc.
We offer our service based on the unique requirement of each client, and try to achieve great results and establish a consistent relationship with our client. Our entire range of corporate gifts is well appreciated by our customers across the Qatar. Moreover, we make sure that our products reach our customers within the due time, and we will take care of any post-purchase queries as well. Call today itself to know about our full range of corporate products.
Outstanding achievements at work and significant business relationships deserve to be recognized with elegance and finesse.
Mark International offers a whole range of creative corporate gifts Qatar to show appreciation, reward a performance and to mark the beginning of long lasting partnerships.
Our services include:
Balloons

Clothing

Mugs

Caps

Jackets

Textile Fabric
Mark International caters to a variety of graphic designing works. Our expertise lies in brand development, advertising, logo creation, offset & digital print, multimedia , AV production and beyond.
Our aim is to establish ourselves by providing organizations with the most unique, fresh and sophisticated designs by consistently delivering high quality work, attention to detail, effective communication and customer satisfaction.
Looking for a high quality offset printing service in Qatar that can provide impactful results? Then you have come to the right place. At Mark International, with the perfect amalgamation of technology and expertise we provide our customers' with impeccable offset printing services. Whether you wish to get personalized invitation cards printing, or get all your corporate stationeries printed our finished products makes indelible impressions on your customers mind.
Printing is always to showcase something more than usual. Mark International does more on that. Every offset printing is doing the same thing of making the inked image transferred from a plate to a rubber blanket, then to printing surface. Even though the machines do the process, a very good care and attention is needed. If you have to print a brochure, leaflet or business cards we will make it more than your expectations.
Mark International believes in working together as a TEAM. Each one in the team has equal responsibility on a work. The quality of the offset printing surface makes our printouts the best. We can do the works with an affordable price. Still we offer the complete professional work with the best quality you can never expect from anyone else.
Mark International offers the most comprehensive and customer-centric approach to monochrome and four color books printing and offset printing solutions. Our state-of-the-art equipments produce high quality publications, magazines, catalogues, advertisement, posters, invitation and dummy books for presentation and communication hand-outs. There is also a wide range of print finishing for choosing like soft case, hard case, center stitch, wiro or spiral binding.
Why Us?
Mark International is practically a one stop shop for all your printing requirements.

With quick turnaround times you can make sure that your business never goes without any corporate collateral at any point.

Our experienced design team can assist you to come up with the design of your choice.

work with high quality dyes, paper and other materials allowing you to select the best possible combination for your needs.